Welcome to Gagnon Line Construction
Gagnon Line Construction is a high voltage electrical contractor who has over two decades of experience in utility work. We specialize in storm restoration as well as transmission and distribution construction and maintenance projects. Our operations located in New Brunswick and Quebec offer a quick response time throughout the Eastern United States and Canada. Gagnon Line Construction has a reputation to take on any challenge and leaves nothing undone.
Our crew consists of more than two hundred certified and competent lineman who have abundant experience in the sector and a fleet of more than one hundred well maintained and fully equipped utility vehicles. We work hard to ensure that every task is delivered safely and to the highest possible standards. We are unionized with IBEW Local 568 in Montreal.
Head Office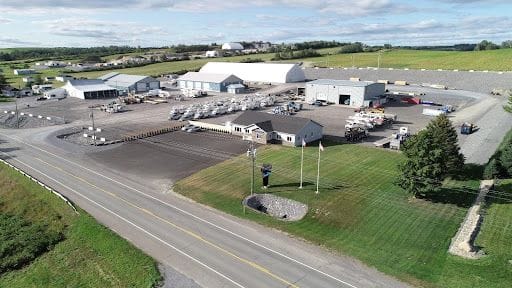 10551 Route 144,
Saint-André, NB, E3Y 3H9
View Location
USA/CAN Border
5min (Van Buren, ME)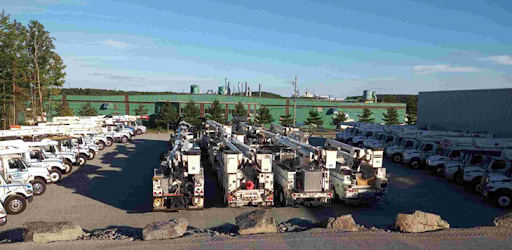 355 Rue du Parc Industriel,
Windsor, QC, J1S 3A9
View Location
USA/CAN Border
45min (Derby Line, VT)
---
RECENT PROJECTS
L0028 Dismantle

Gagnon Line Construction was tasked with dismantling approximately 25km of 69kV transmission line in Saint Quentin, NB.

L0164 Construction

Part of a new 20MW wind energy project, Gagnon Line Construction was hired to construct 5.3km of new 69kV transmission line.