New Brunswick Power Transmission Lines
Currently Gagnon Construction is undergoing a two-part transmission line project in Northern New Brunswick. Part one consists of constructing approximately 5.4km of new 138 kV transmission line to supply the rural community of Kedgwick through a newly constructed substation. The scope of the new build consists of clearing a 30m wide right-of-way 5.4km in length, installing a 32 wood pole H-Frame structures, stringing three phases of conductor as well as two lines of overhead ground wire. In addition, Gagnon constructed and installed two six pole switch structures with commissioned switches to allow the isolation of the new line.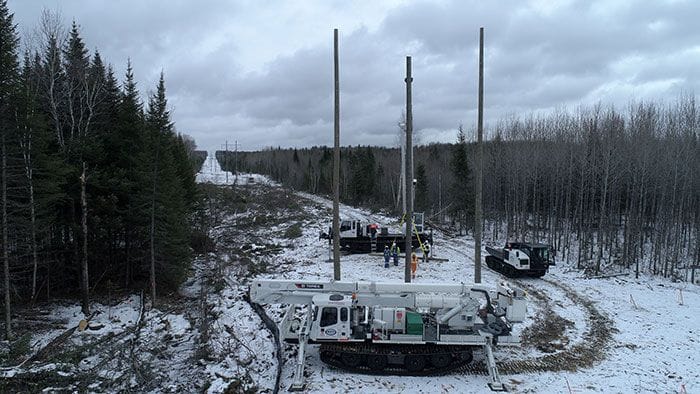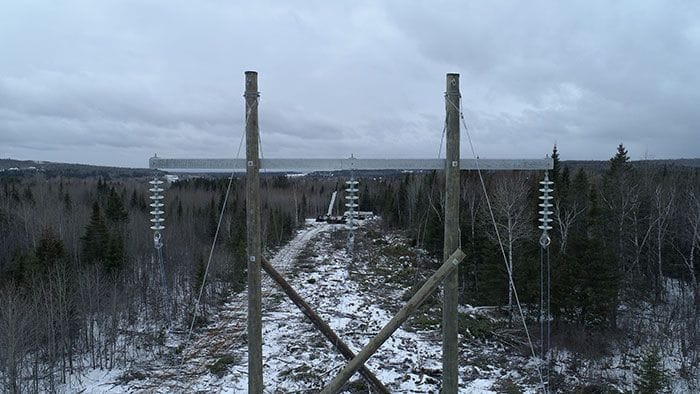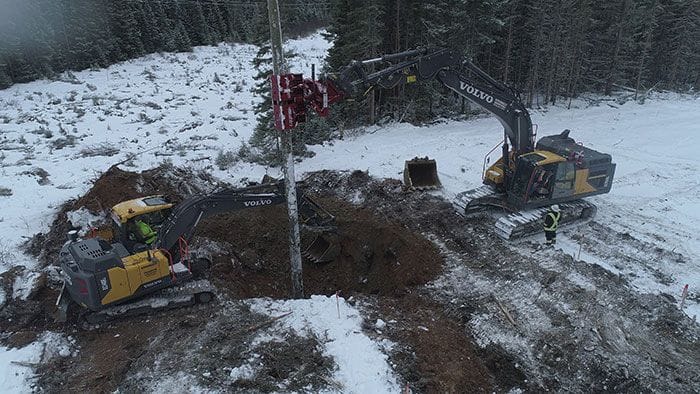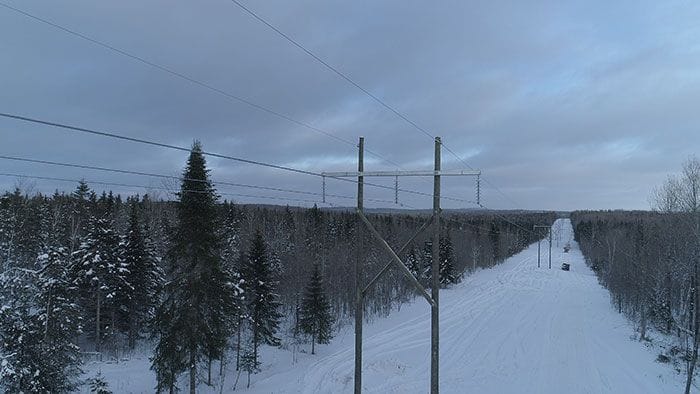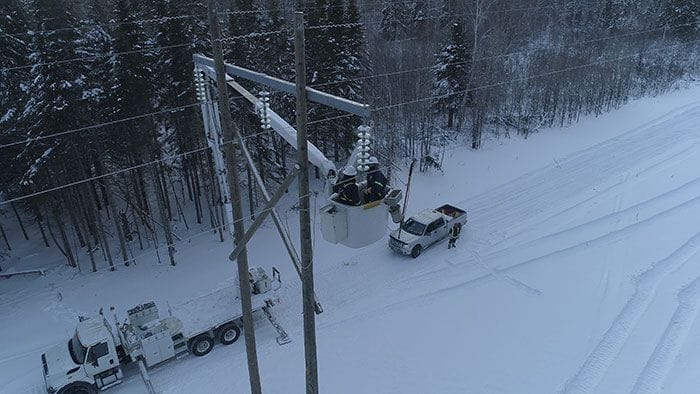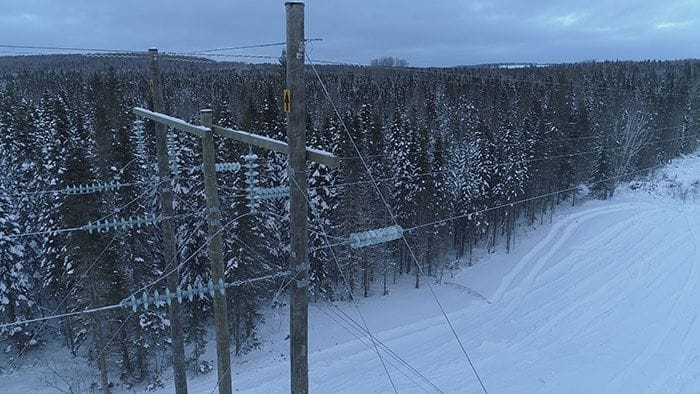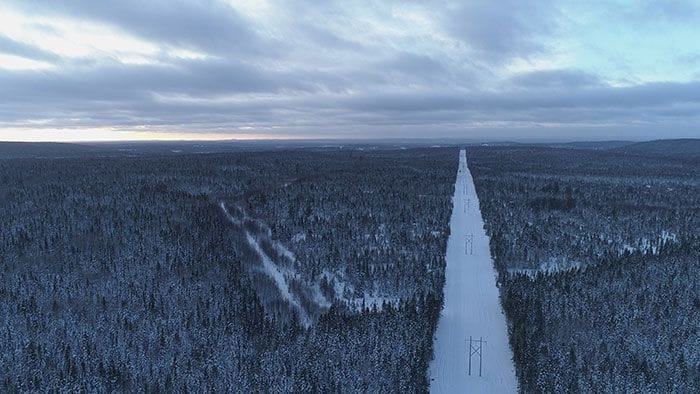 Part two of the project consists of upgrading an existing steel lattice tower transmission line built in the early 1930's to remediate conductor clearance violations. Part two is composed of fourteen structures replacements and installations of six mid-span structures. Tower replacement involves installing new frame wood structures between existing phases, framing the structures, transferring the overhead grounds, conductors, and dismantling the steel towers according to the project specific work methods developed by Gagnon Construction management personnel. Mid-span structure installation, framing, OHGW, conductor shortening and splicing, as well as attachment to the new structures. Part two work is being completed in three separate de-energization outages and spans a distance of approximately 140km in Northern New Brunswick.